For the past 20 years, Michael Dwyer Solicitor has served businesses and families in the Gold Coast area and around the states of QLD and NSW
Our goal is to build long-term relationships with our clients and crafting our legal services to your individual needs.
At Michael Dwyer Solicitor, we pride ourselves on handling each and every legal issue with sensitivity, innovation and foresight.
PROFESSIONAL COSTS & OUTLAYS
Our fees are charged with reference to a number of factors laid down by the Law Society guidelines i.e. nature,
type and complexity of the matter, value of a transaction, speed of action required and time involved etc.
CONVEYANCING - SALE
All professional fees quoted are exclusive of GST.
Office Charges $50 plus GST
Plus Title Search at Cost
CONVEYANCING - PURCHASES
Includes Enduring Power of Attorney or basic Will
Office Charges $50 plus GST
Plus Searches at Cost
Wills & Estate Matters
Will & Enduring Power of Attorney
Single person $495
Couple $880
Other Areas of Law
We offer a complimentary 10 minute in-person initial consultation for all areas of law, where our reasonable fees will be discussed
At MD Solicitor the secret to our success lies with our people. We have maintained focus on establishing exceptional associates, graduate lawyers, paralegals and legal admin officers who enhance and expand our firm.
The strength of our team is built on a plethora of diverse backgrounds and experience of our legal professionals. At MD Solicitor we encompass the business acumen and legal expertise that ensures client satisfaction.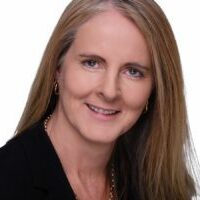 Lesley Williams
Paralegal/Office Manager
Carolyn Brown
Conveyancing Manager
Sarah Smith
Assistant Paralegal
Karen Rogers
Assistant Conveyancer and Receptionist
Excellent Experience
I have nothing but an excellent experience with Michael. He is an extremely professional solicitor with a wealth of knowledge and experience, anyone would be… Read more "Excellent Experience"
Eden M